About Will Whalen
A familiar favorite in the Western Colorado scene, Will Whalen delivers a unique mix of acoustic rock, blues, and indie-folk, employing smooth guitar, raucous effects, elegant keyboard, a digital loop station and more to make a full, luscious sound. All this, while maintaining the no-hassle simplicity of an independent singer-songwriter. With a full compliment of originals as well as an eclectic array of crowd-pleasing favorites, Will Whalen fits any room, from cafes and art openings to rowdy bars and staged venues.

Note from Will:
I feel free when I'm onstage, and I invite the audience to feel free with me. The songs I've written are about everything from new love to heartache, from personal inspiration to national embarrassment. The songs I cover are the ones that feel timeless to me. I choose my venues carefully, accept my fans gratefully, and perform like there's nothing else I'd rather be doing.
Because there isn't.

Previous Performances for Charitable Organizations and Educational Events
- KAFM's "Radio Daze" and "Battle of the Bands" to raise funds for public radio.
- The American Cancer Society's "Relay for Life" event hosted at Colorado Mesa University.
- "Cool Art for Warmth," an event to raise funds and awareness of homelessness.
- The Western Colorado Center for the Arts' "Spring Art Week" to educate grade-school students on
the importance of artistic projects and pursuits.
- Colorado West Pride Fest 2015, supporting equality, understanding, and inclusiveness on the
Western Slope of Colorado and beyond.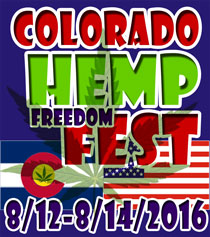 www.COHempFest.org - home