Tickets on sale now - online and at these locations
Please Note:
CARPOOLING is encouraged!
Tickets ordered online will be available on-site at the Will Call window. You must present your receipt (print copy or email confirmation on mobile device) to pick up your tickets.
Tickets will be under the name of the "Bill to" name given when ordering.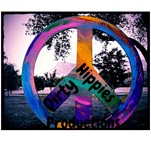 Co Hemp Fest's official videographer is Dirty Hippies Productions. They are doing a documentary and will also be filming for CO Hemp Festival Inc. By entering the festival grounds, festival-goers and/or ticket-holders grant unconditional, uncompensated rights for their likeness(es) to be reproduced via any pictoral or videographic means and distributed or displayed via any medium for any purpose deemed useful by CO Hemp Festival Inc or Dirty Hippies Productions..
Get Tickets at these Locations
Ticket Details/Legal

The Drive-In, 57482 Hwy 330, Collbran, CO

Natural Order Supply, Cottonwood Mall, 2493 US-6 Unit 5,
Grand Junction
Western Slope Communications, 751 Horizon Court, Suite 225, Grand Junction







Grand Mesa RV Park & Campground, 11674 Hwy 65, Mesa CO 81643

Triple Play Records, 530 Main St., Grand Junction CO 81501
Like and follow our Facebook page to get upcoming event locations.

PLEASE SUPPORT OUR PRO-HEMP SPONSORS
Western Slope Communications
Drive 105 on 105.3, 97.5,98.1,104.7 The River 95.5, 102.7; ESPN 690 & 1450 AM; The Range 97.3, 98.1, 105.7


Grand Mesa Tavern
McDel Gifts & Gear Co., PO Box 2108, Grand Junction CO 81502
Anasazi Organic
Bollman Productions








Natural Order Supply, Cottonwood Mall, 2493 US-6 Unit 5,
Grand Junction, CO 81505
High Noon Solar, 569 S. Westgate Dr. #4, Grand Junction CO 81505
P&K Enterprises
The Source, 411 1/2 Main Street, Grand Junction, CO 81501
Inks Publishing, Grand Junction, CO

Optimus Communications (purch. Collbran Cable), 123 N 7th St., Ste. 120, Grand Junction, CO 81501